All Human, All Equal Campaign
The Irish Human Rights and Equality Commission promote human rights and combat discrimination in Ireland. In 2019 and 2021 they worked with Language to produce a campaign to raise awareness of the relevance and importance of human rights for every person.
Because We're All Human, Means We're All Equal
The Universal Declaration of Human Rights was proclaimed by the United Nations General Assembly in Paris on 10 December 1948. Since that time, many people have grown up with human rights. For some, the protections of human rights seem normal, everyday and may go unnoticed or be taken for granted. At the same time, in the same country, city and street, other people do not benefit from the same human rights because of persistent structural inequality based on sex, age, ethnicity, disability or identity.
Difference is what makes us individuals, and individuality is what makes us special. While every person is different, it's our shared experiences that create empathy, forge social bonds and enables us to value and identify with each other. This is at the heart of our campaign to communicate every person's need for human rights.
In 2019, we worked with disabled people to produce a series of videos that built empathy and understanding of the need for rights. We heard  stories of everyday life and the barriers encountered when living with autism, an intellectual disability or complex needs; being visually-impaired or blind, hard of hearing or deaf; and having a physical disability or being affected by mental ill-health.
The conversations provided a rich source of wisdom and observational insights for social media, cinema and radio. As a result of the campaign participants were also invited onto RTÉ (Ireland's national public service radio station) for a 40-minute live feature, including Raymond who was the first deaf person ever interviewed on the show.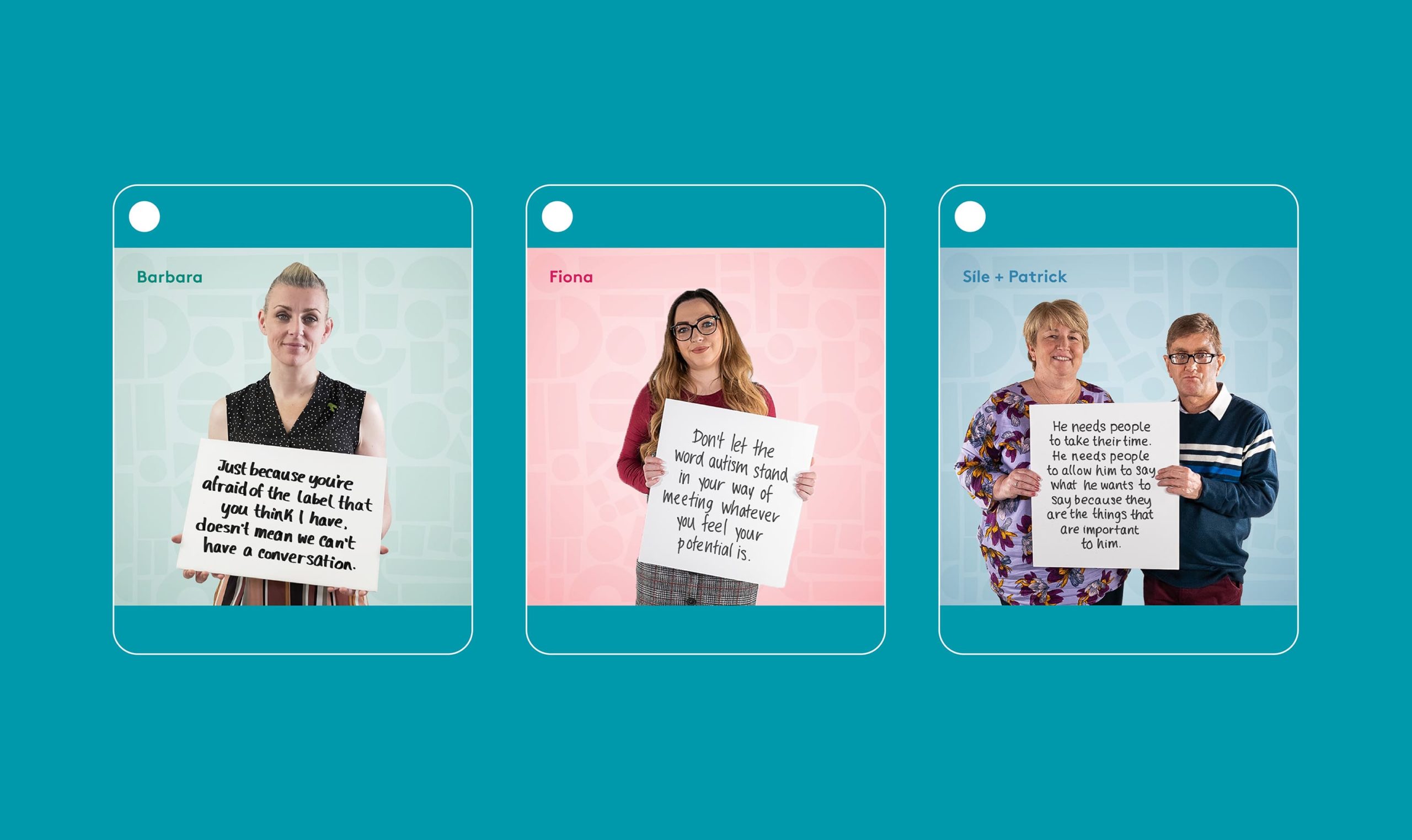 In 2020, we worked with anti-racism community activists, political figures, sports people, students and journalists. Working with the "Between Us, About Us" model, conversations between pairs of participants gave audiences a glimpse into other peoples' everyday experiences, the harmful effects of stereotyping and prejudice and some of the challenges faced in relation to aspects such as education, job opportunities and social integration. While establishing experiences that we all share about life in Ireland, these conversations provided insights into each person's experiences, challenges and perspectives on racism. We landed on a new tagline for the campaign in alignment with the overall message: 'All human, all equal – all against racism.' In 2021 the campaign ran across social media, on radio and TV and online video.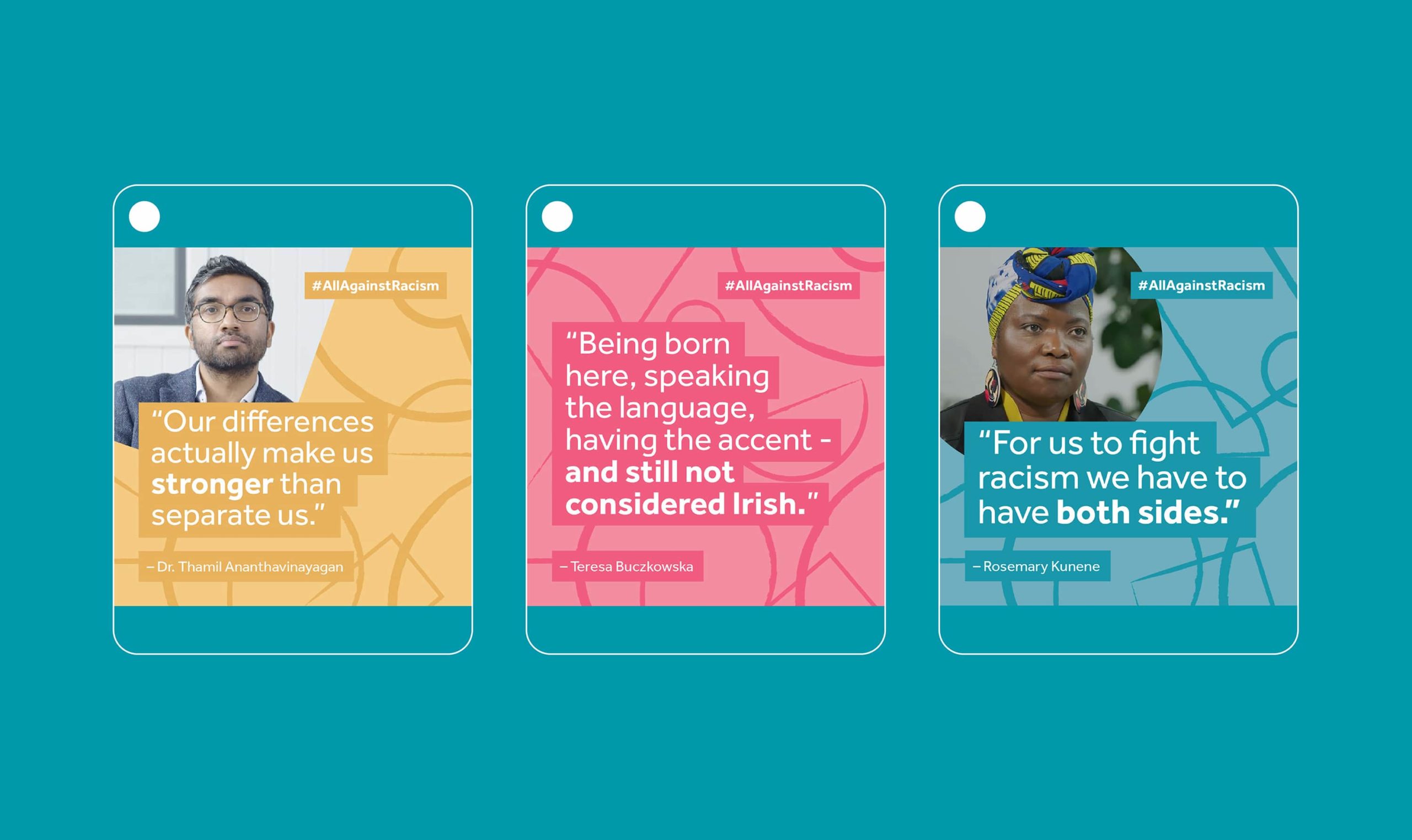 Qualitative research showed that sentiment was overwhelmingly positive with 85% of people wanting to see more from our participants to better understand the challenges of living with a disability. Over half of survey respondents agreed that they don't know enough about the challenges faced by people living with disabilities; while over 75% said they would like to see greater participation of people with disabilities in the workplace and visibility in politics and public life.
All Human, All Equal became the catalyst to start important conversations around equality in Ireland.  It's up to all of us, individually and as a society, to support the human rights we have and fight for human rights for others.