The Wheel is Ireland's national association of community and voluntary organisations, charities and social enterprises. They represent over 2,000 members around the country. In 2021 The Wheel partnered with five organisations, Volunteer Ireland, Charities Institute Ireland, Boardmatch, Dóchas, and Disability Federation of Ireland to spearhead a new campaign that would promote the charity sector in Ireland.
This campaign was aimed at a wide audience – the general public, volunteers and staff in charities around Ireland. The goal was to highlight the positive contributions of the sector. However, there were challenges. The campaign would have to respond to existing negative sentiment around charities, and find a way of changing perceptions. It would also have to find a way of unifying an incredibly diverse sector under one campaign umbrella.
In order to develop the campaign, Language embarked upon a highly collaborative process with stakeholders. We began by reviewing public polling which had been conducted previously, building our knowledge on public sentiment regarding charities, what they valued and what caused issues for them. We held workshops with stakeholders to get a more in-depth understanding of the challenges and opportunities at play, exploring ways of responding to negative sentiment and promoting the aspects of charity that people truly valued.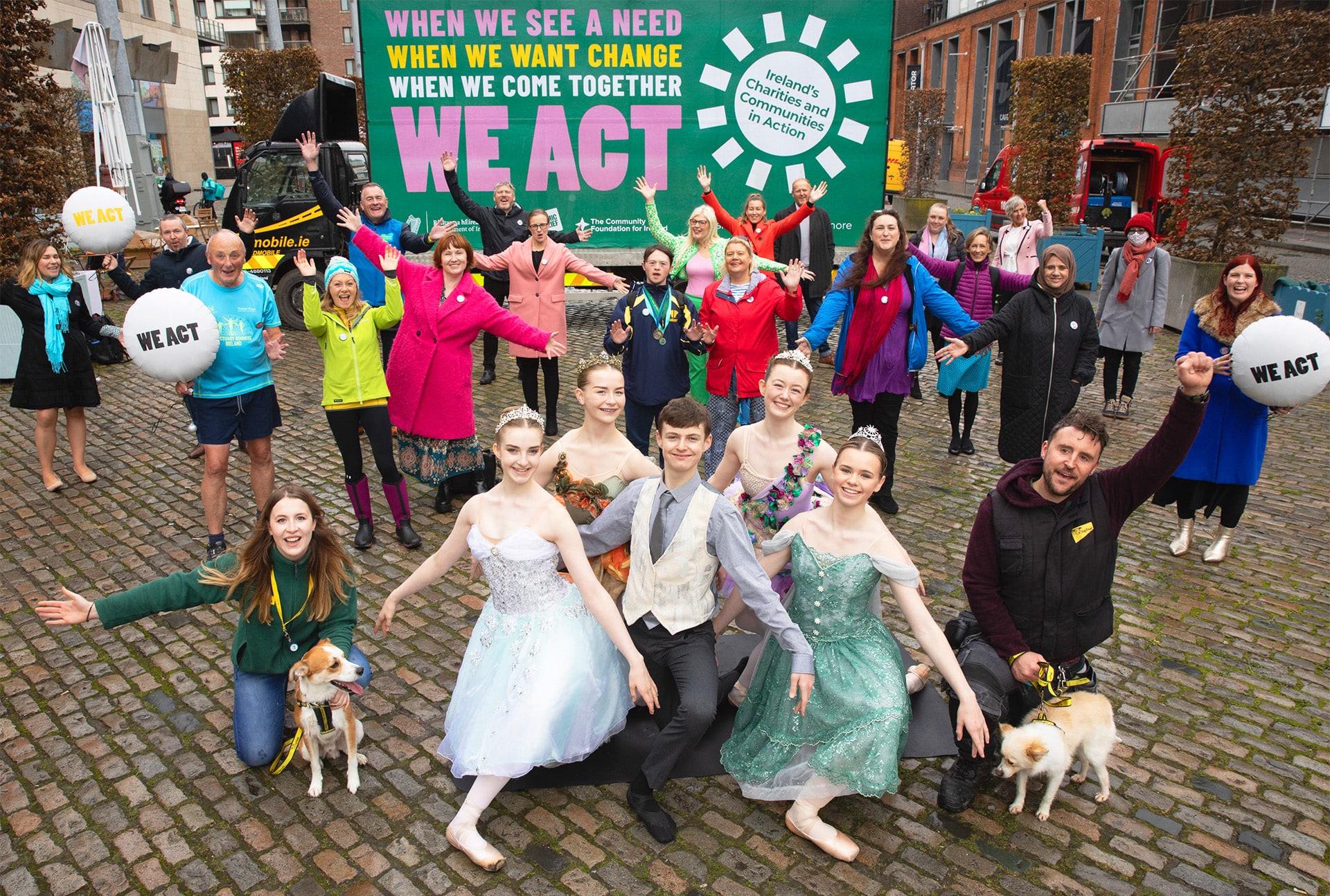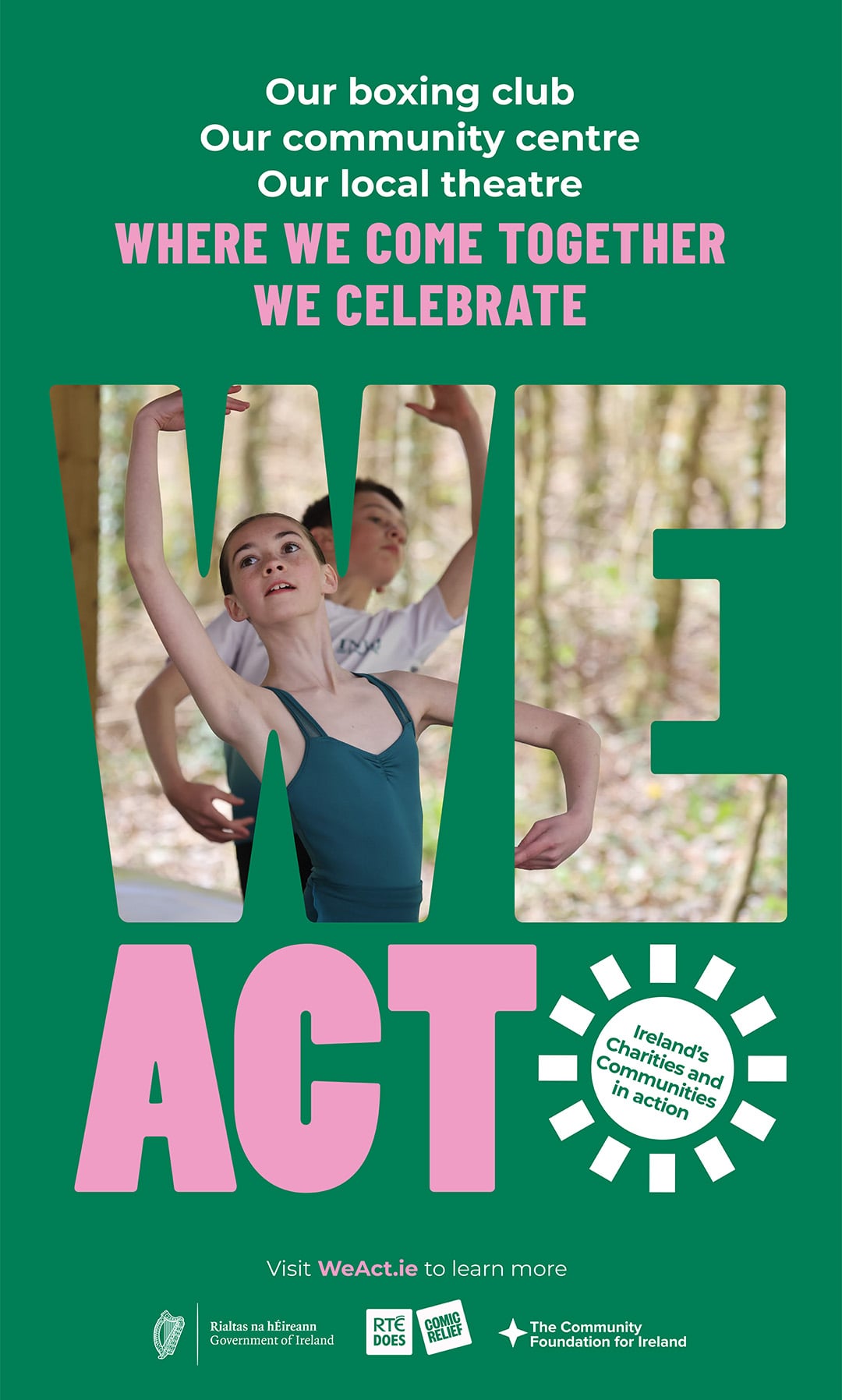 Our ultimate campaign concept was 'We Act', a bold statement that captured the charity sector's reason for being. A flexible copy and design approach allowed us to explore the diversity of the sector. What unifies these groups is not just what they do, but shared values of civic responsibility, community spirit, care and compassion. Our bright, bold and contemporary design expressed this positive message. In using examples and imagery from real organisations around Ireland we also helped all viewers – whether they are staff, volunteers or members of the public – to identify with the campaign.
This campaign was rolled out nationally across a mix of digital and traditional media. A suite of social media assets was produced, as well as a comprehensive toolkit for members, so that they could feel ownership of, and take part in the campaign. OOH advertising also formed a significant part of the campaign, with the use of bus-back advertising and digi-panels in key locations in Dublin and further afield.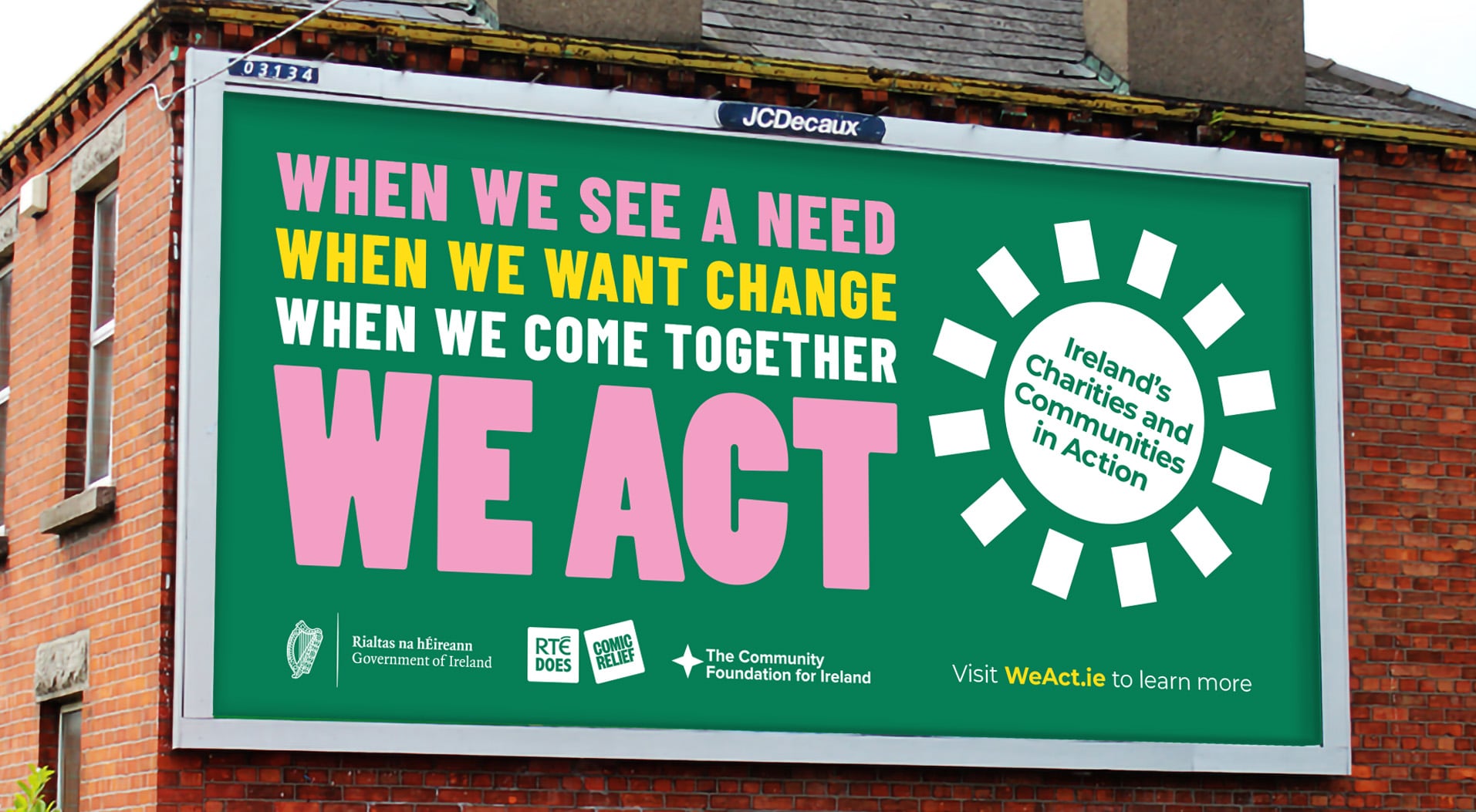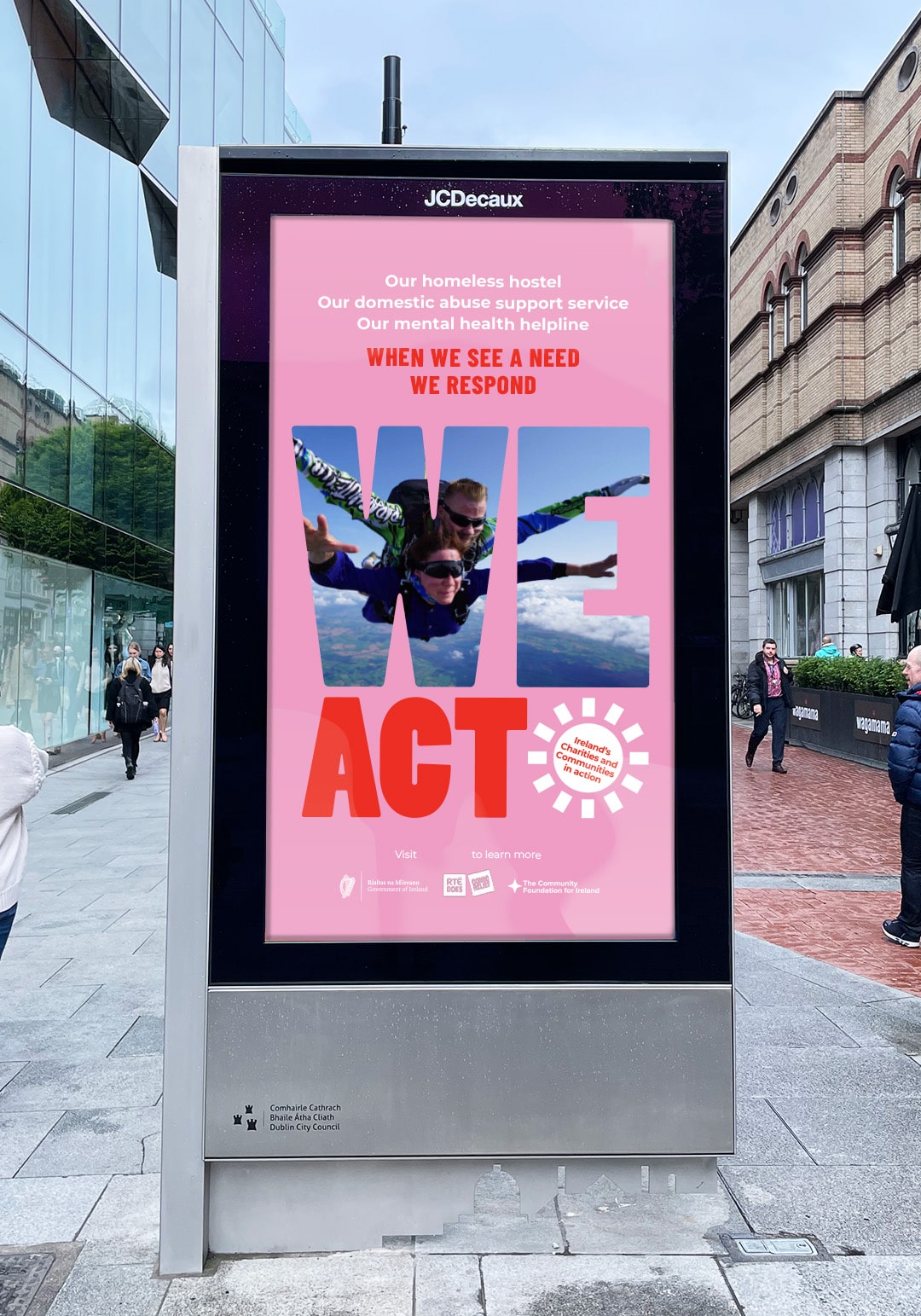 The campaign received extensive media coverage online, in print, and on radio, at local and national levels, with many attending the campaign roadshow stops around Dublin. Over 600 charities and community groups showed their support by sharing campaign materials on social media, leading to #WeAct becoming the number 1 trending topic on Twitter. We Act will now be used as a platform for those in the charity sector to tell their stories, capturing the diversity and dynamism of Ireland's charities and community groups.